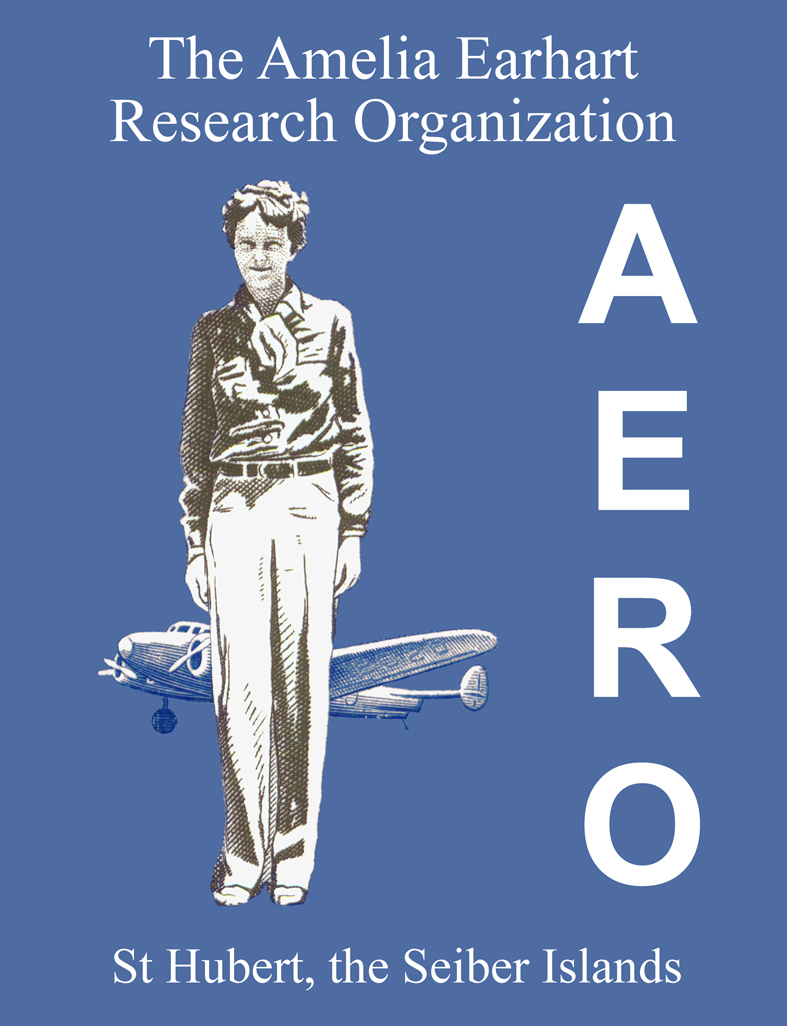 The Amelia Earhart
Research Organization
("AERO")


SEE NEW CORKY MCCORKLE
PHOTGRAPHS & DOCUMENTS HERE!!!!!!
"I will find Amelia Earhart or die trying!" With these words on the morning of December 8, 1941, Walter Dachs--the dashing amateur aviator and scion of one of St Hubert's wealthiest families--climbed into his specially modified and equipped Barataria
Beta Volantis
and took off in search of famed American aviatrix Amelia Earhart. Tragically, while refueling at the small island of
Petite Plage
in the French Marivellas, he was killed when Japanese warplanes strafed the Free French garrison there.
Under the terms of Walter's will, the entirety of his estate was to be used to establish and maintain an organization to continue his search for Amelia Earhart. His will was contested by family members (as well as a barmaid in Boragora claiming to be his wife) and was not finally probated until 1946 (there was a war on, you know). In that year, the Amelia Earhart Research Organization ("AERO") was incorporated. Since then, it has been dedicated to solving the mystery of Amelia Earhart's disappearance.
AERO's early years were not easy ones. Frankly, a lot of time--and a not insignificant amount of Walter's legacy--was wasted sending AERO's Executive Director (and his "personal assistant" Fifi) to airports all over the world to investigate reported sightings of Amelia Earhart's "lost" luggage. After a thorough court-ordered house-cleaning, AERO was put on both a sound economic and academic footing by Jake Cutter, who was appointed both Chairman of the Board and Executive Director by the court.
Today, AERO is recognized by the governments of the Marivellas and each of the members of the Wotanberger Commonwealth as a leading authority on the subject of Amelia Earhart's disappearance. This special status is reflected in AERO's being entrusted with those documents and materials recently recovered from "Corky McCorkle's CONEX" which might be related to Amelia Earhart. Although study of these documents and materials continues under the supervision of AERO's highly respected experts, here is a preliminary look at some of these items.